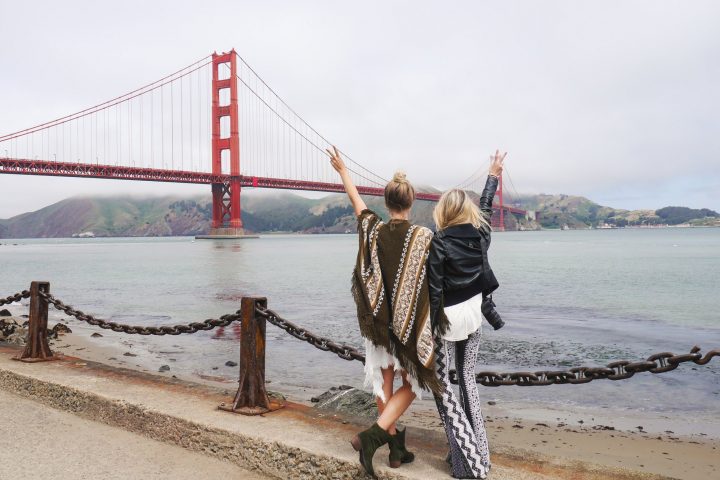 Vegas baby!
Las Vegas is undoubtedly a fun destination for anyone, whether you're in a couple, single, or visiting with family in a
camper rental
. There is something to be said, however, about visiting with your friends of the same gender.
If you're looking for a destination on a "girls-only" trip, then Las Vegas is certainly a good option for you. As a well-known party city in the U.S., you can rest assured that there will be plenty for you and the gals to do, whether you fly in from your cities or you make a road trip out of it in a camper rental.
There are a lot of fun places to visit in the U.S. There is no doubt about it but you can rest assured that Las Vegas is where things happen. Why do you think the saying, "what happens in Vegas stays in Vegas" is a saying? To ensure that you have a trip of a lifetime, whether you're celebrating a birthday or a bachelorette party, we have compiled some of the best things to do in a girls-only road trip:
·
Ditch the camper and stay at a luxurious hotel
. Okay, so you may be having a fabulous road trip in a campervan or motorhome, but Las Vegas is the leg of the trip where you should allow yourselves some luxury. Las Vegas is full of great hotels that are designed to make you feel like royalty. Many of them have fabulous views of the city, so why not go all out with your girls on this trip and stay at one of the hippest places, like the Cosmopolitan for example. Also, many hotels have a lot of fun things to do, included in the price. From shows to casinos on the hotel grounds
·
Lounge around at a pool.
Your hotel probably has some type of pool but if you really want to see and be seen, consider going for a "day" visit to one of the happening spots. For example, there are hotels with rooftop pools that are actually clubs. For example, at the Cromwell, you'll find an incredible spot for lounging around in your swimsuit while enjoying some great cocktails and "eye-candy." How about it ladies? If you're single and ready to mingle, this may be the spot for you.
·
Wine and dine like there is no tomorrow.
Ladies, a visit to Las Vegas is not a good time to be on a diet. So, kiss your calorie counter goodbye for this part of your trip and book some of the best restaurants in the city and in the country. From Carson Kitchen to Bazaar Meat by Jose Andres and Guy Savoy, there are several great spots for enjoying a meal with your besties. Sure, they may be a bit pricier than what you're used to but
·
Dance like no one is watching—or like they are.
Girls just want to have fun and why not have fun dancing with your best friends? There are plenty of places for dancing all kinds of music. If you like EDM, you can visit XS. If you like Latin music, consider La Jolla Nightclub. What there is certainly no shortage of in Las Vegas are places to dance, so no matter what kin dof music you like dancing to, rest assured that Las Vegas probably has a club where you can do just that.
·
Take a spa day.
Most ladies love being pampered, so why not take some time to be pampered as a group while in Las Vegas? The city has some fabulous spas that you'll want to check out for some time being massaged, getting facials, and even working out at. A very popular spa is the Canyon Ranch Spa. Plus, you'll not only enjoy a great day with your friends, your skin and body will thank you.
·
Visit museums.
If you're a group of not-so-into-partying girls, maybe you'll enjoy other activities that aren't so centered around alcohol and nighttime activities. For example, a trip to Neon Museum is a lot of fun and you don't "have to be drunk to enjoy it." The "graveyard" for the many old and used signs is an interesting to see some of the history of Sin City. Granted, this may not be the most fun experience for just anyone but if you love museums, rest assured that Las Vegas has them.
The main theme of a Las Vegas trip is to have fun. The above ideas are just a few of the ways that you can have the trip of a lifetime. Whether you're traveling in a camper rental or you are all flying in from different parts of the world, rest assured that Las Vegas is the place where you can let your hair down and enjoy yourselves.